Ladies, i know its all about fashion in the 21st century but are we going nuts? its crazy because some of these shoes are surprisingly very expensive. Alright, am not going to be the judge of this but this is insanity at a whole different level in the fashion world! Like most or all the ladies out there, i love shoes and i think i am an expert in shoes (at least in my head heheheeh) i actually sale shoes but these ones will not be finding themselves on my shoe rack :-)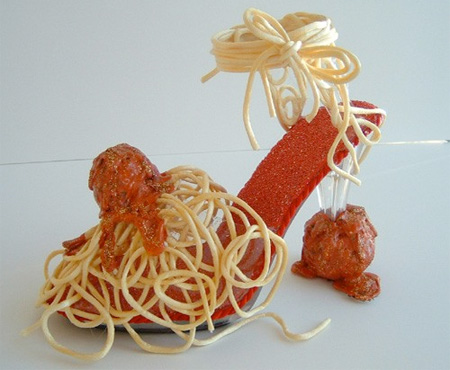 They are beautiful in there own ways, they just make you wonder a bit on how creative minds can take you. like they say, only the sky is the limit and in this case, not even they sky is the limit. I think the designers of these kind of shoes go beyond the skys.
Its all about FASHION .....and ART I guess.
Take your pick for the weekend party, do you want to wear some spaghetti or maybe a rate on your feet? Its up to you lady. Its all about fashion and art.
This is for all you shoe lovers!
Really, rats? you wear these then you will be the cat's B
Go wild and just get lost in the dream world of strange shoes.
Can you really walk in these? Anyway, like i said...am not judging..hehehehe!